New Orleans is een smeltkroes van culturen en de hoofdstad van de jazzmuziek.
Ontdek het levendige en muzikale zuiden van de Verenigde Staten tijdens deze veelzijdige rondreis!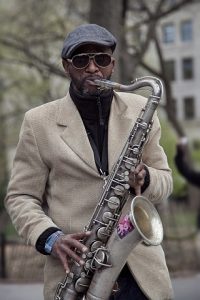 De reis begint in de moderne stad Atlanta. Meteen staan de historische parels Savannah en Charleston op het programma. Geniet van de prachtige koloniale huizen uit de 18de en 19de eeuw. Via de Mississippi River volgt een route vol muziek. Nashville is de bakermat van de Amerikaanse countrymuziek. Diverse herinneringen aan Elvis zien we terug in Memphis, de thuishaven van de Blues en de geboorteplaats van de Rock 'n Roll. Via de Blues Highway bereiken we the city of jazz: New Orleans. Proef de sfeer van het oude centrum met z'n nauwe straatjes, markt en jazzmuzikanten. Een geweldige route door een minder bekend deel van de Verenigde Staten!
U verblijft tijdens deze reis in goede en centraal gelegen hotels en uw huurauto is inbegrepen.
Reisperiode: vanaf april tot en met oktober 
Reisorganisatie FOX verre reizen (van de ANWB) heeft de organisatie van deze reis in handen. Voor veel bestemmingen worden er in Hoofddorp in het FOX theater informatieve bijeenkomsten gehouden voor reizigers die plannen hebben op reis te gaan. Voor de bestemming Verenigde Staten zijn er nog plaatsen vrij. Reserveren is gratis maar de plaatsen zijn beperkt. vol=vol.